Well, it appears that I haven't done any updates in a reeaaallly long time so here goes...
I had a bunch of engine work done to increase the performance and reliability. New 160 cc single shot injectors, new glow plugs and harnesses, 4" exhaust, new fuel pump along with adding another pump/filter to increase pressure and filtering ability, new water pump and hoses, new radiator and t-stat, new starter, new power steering pump, had West Texas Offroad rebuild and port and tap my steering box, had some EGT and fuel pressure gauges added and a coolant filter.
Here's the gauges:
Next up was to ditch the very small van tranny cooler for the 6.0 truck tranny cooler. You can see the stock one hanging down...huge difference in temps!
Next up was flooring. We cleaned the floor, painted it with Chassis Saver (same stuff we used on the Jeep tub), laid down a butyl/metal insulator, cut down some cabinets I got from Ben and installed a VanTred (pre-molded to floor of the van...super easy).
Here Kim is removing a small part of the insulation that the previous owner had already installed in the whole van so we could install the cabinets.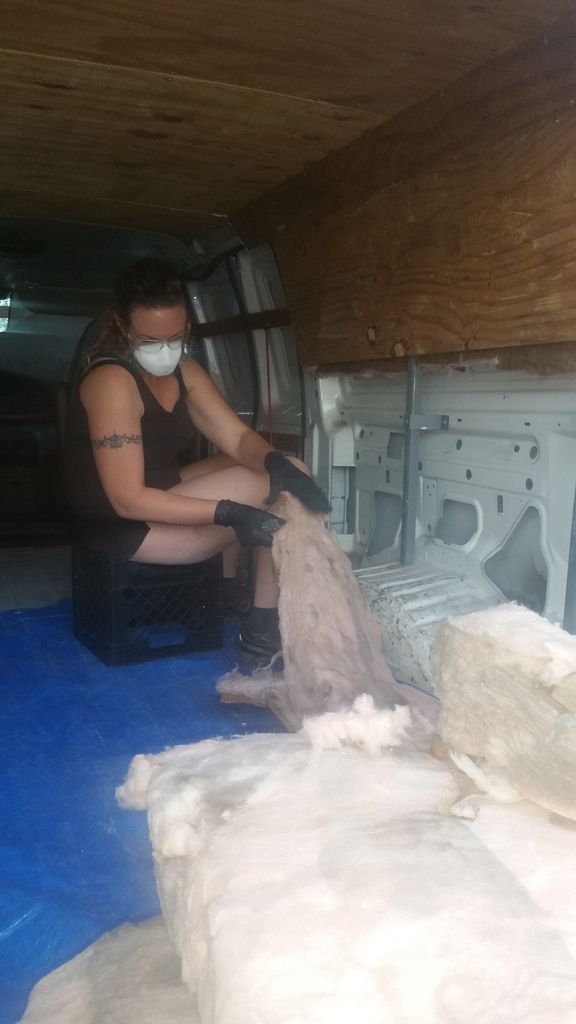 Chassis Saver done.
Butyl/metal insulator stuff laid down. It does reduced some heat from coming in but it's main purpose is vibration and sound deading.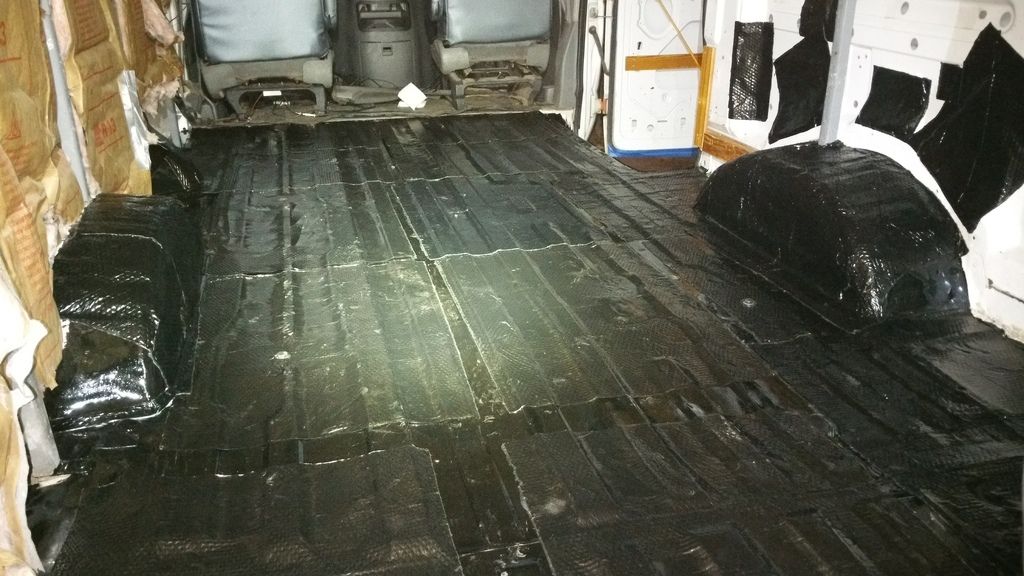 Then the VanTread. It's kinda like a durable plastic on type with closed cell foam underneath.
Had to install some more secure latches to keep the cabinet doors from opening and ripping off (found that out the first trip out..lol).
I wasn't ready to buy bumpers yet but found a really good deal on a custom built aluminum front bumper.
Out with the old:
In with the new. The front facing lights are amber...I'm not sure if I will change them out yet. The side lights are pretty cool for setting up camp in the dark.
I had bought a bunch of cheap tires to get me started and see what would fit. Unfortunately I was destroying them at a fast pace so it was time for some new ones. Luckily the old ones showed me I could run a true 35 x 12.5 x 17 with minor rubbing so that's what I went with...Toyo Open Country R/T's. They're a hybrid of an AT and MT...perfect for the vans uses plus they're E load (the old ones were D).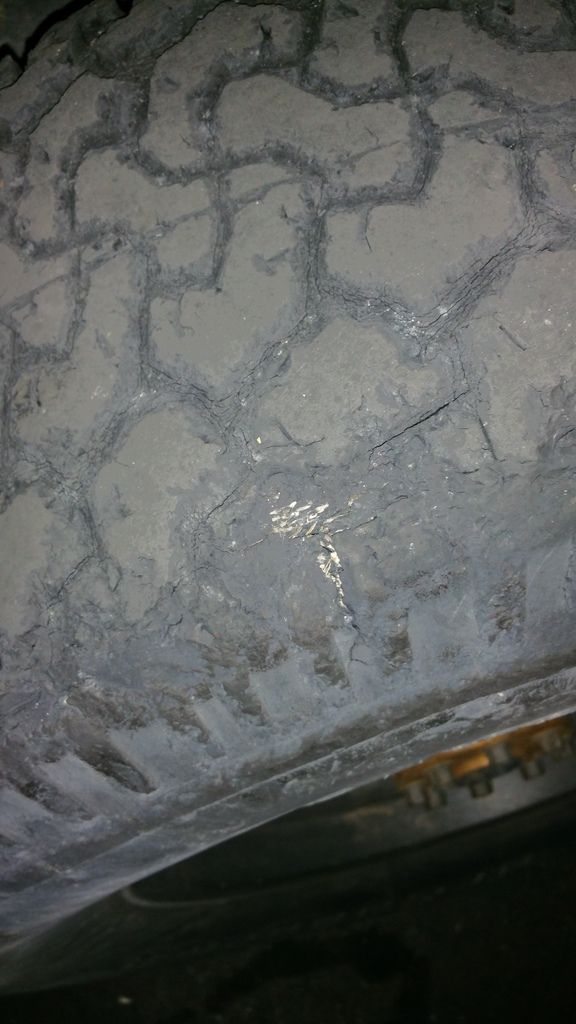 Somewhere during this time I found out the reason I had gone through 3 vacuum pumps in the last several months. The brake booster was letting brake fluid leak into it and was being sucked into the vacuum pumps and ruining them. So in went a new brake booster. Also around this time I had some charging issues so it was time for a new battery and a high amp alternator. I forget what stock was (somewhere around 130 peak) but the new one puts out 139 amps at idle and a peak of 202.
Next up was the rack and solar panel install...but I think I'll do that write-up after the Marathon so stay tuned